Rock Bottoms run hotel-based dance holidays, specialising in Modern Jive, Lindy Hop, Tango, West Coast Swing and Blues. Since starting in 2002 we have established a reputation for the highest quality dance weekends around.


All Rock Bottoms holiday packages include en-suite hotel accommodation, meals, and all your dancing. This is all under one roof, so no trekking miles to your chalet or driving back to your B&B.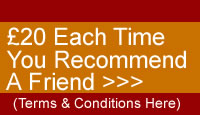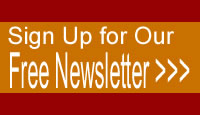 Whether you're an old timer or a first timer (Rock Bottoms Virgin), we want you to feel at home the minute you walk through our door. We want you to relax, yet get excited by all we have to offer throughout your stay. We want you to come back again and again.


Our team of three (Hev, Andy and Jon) has been together running Rock Bottoms since 2002, and we love doing it. You'll see lots of us throughout your stay as we all put everything we can into your holiday. Jon is the UK's most experienced DJ, in demand throughout the Country. Andy teaches Swing Dance at Lindy festivals all over Europe. Hev is so good at entertainments that other organisations hire her for their events. Together we are experts in all aspects of a dance holiday.


If you like dancing, you'll love Rock Bottoms. Whether you're the kind who wants to dance 'til three, or the kind who wants to focus on workshops, or the kind who wants to party with friends,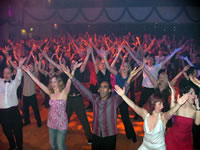 or the kind who wants to meet new people, or the kind who wants to enjoy the lovely location, or the kind who wants to relax – it really doesn't matter – Rock Bottoms has it all. We pride ourselves on the way new people settle in at Rock Bottoms, and we pride ourselves on the number of people who return to Rock Bottoms again and again. We attract a rich mix, from the quite normal (they don't always stay that way) to the larger than life characters who get the party going. Individuals, couples and groups all mingle together in a happy atmosphere.
Here's a message from a recent Rock Bottoms "Virgin":
"My first impression when I arrived and started chatting with people was that there seemed to be very few 'virgins' like me – everyone expected to come back time after time after time. That is incredible. Not just shall we, we might, possibly, if stuff, but absolutely – this is what we do! Nothing says that you guys have got it right more than that does. And as the weekend progressed I could see why. What a social, friendly event it is. Meal times help to create that as people get chatting with each other without feeling that they are missing out on a dance at all, the fancy dress, meal time madness, pyjamas classes and cabarets all add to it. You guys were tireless in your energy and enthusiasm, leaving me exhausted just watching you. GREAT weekend. Loved it, loved it, loved it!"